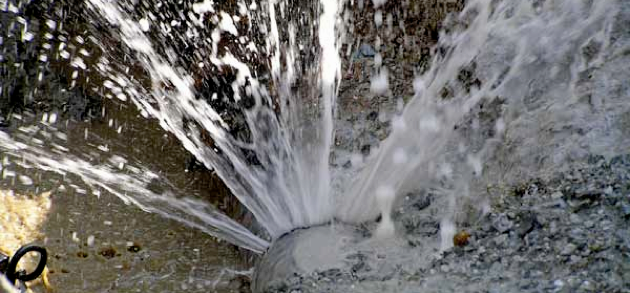 Andrew:
Just wanted to say that your employee……..Justin………did a repair on a water leak on 2/12/14, we did have your locator( Jim) out the day before to try and find the leak prior to the work, he was very through in his investigation but after Justin arrived to make repairs and busted out the concrete where the leak was supposed to be we couldn't find any leakage (it may have been contributed to by a piece of equipment a neighbor was using (by a contractor), anyhow your employee Justin went to work and with due indulgence and some more digging finally found it under the house in a difficult area to work in and made the repairs, Justin is one outstanding employee that I feel needs to be complicated on his work, we really appreciated having him here, work was completed and everything is back to normal and I'm sure happy to contact NID and get a rebate on a very high bill we got due to the leak.
I would also like to make a suggestion regarding contacting you or the office via email as I'm doing here, with all the modern technology it makes it so much easier to right a testimonial rather than the little card under the Invoice………
Just a suggestion to add an email address on your website to your office, so much easier to do this……….
Thanks again
John Murray
PS:……Your company also replaced a electric water heater for us a couple years ago and we were also satisfied with your employee who done the work, that is why you are still on our list of people to call for problems………..
Thanks John for the kind words, Andrew B. Twidwell