Stop Losing Power – Standby Generators Are the Answer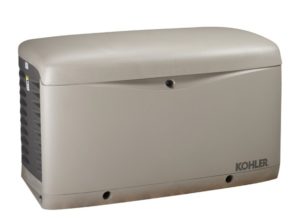 Call ABT for a FREE in house "Emergency Power Assessment"
530-272-9120
Power. Our lives depend on it. From everyday necessities like heating, cooling, refrigeration and lights, to daily essentials like cooking, laundry or kids' bath times. Power outages are occurring more frequently than ever and lasting longer with devastating effects. Stand up to unpredictable weather and unforeseen outages with the most trusted name in residential standby power. If the power ever goes out, your Kohler standby generator goes on – automatically – protecting you and your home 24/7.
Never feel powerless again.  Protect your home or business with the preferred 24/7 backup power protection of Kohler.
Automatic, hands-free backup power supply for home or business.
Kicks in within ten seconds of determining power loss. Your life won't miss a beat.
Powered by Kohler engine – designed specifically for generators. Lasts three to four times longer than many competitive engines.
Easiest installation and best value on the market – many models pre-packaged with a pre-wired transfer switch (U.S. and Canada only). All models include mounting pad.
Environmentally friendly generator – consumes less fuel and releases fewer emissions.
Easiest installation on the market and an excellent value when purchased pre-packaged with a pre-wired transfer switch, or customize your system by purchasing the generator and transfer switch separately. Composite mounting pad is included, eliminating the need to pour a concrete base.