Who Doesn't Want ENDLESS Hot Water and Energy Savings?
We Know Tankless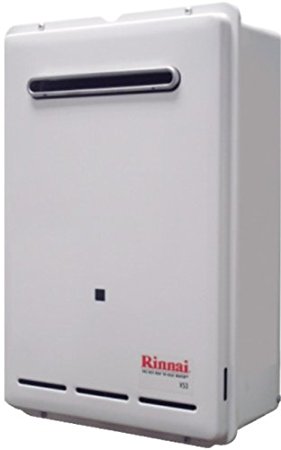 With over 120 tankless water heaters installed in Nevada and Placer Counties and over 20 years of tankless experience, when you call ABT Plumbing for instant, on-demand hot water, you are calling Nevada and Placer County's tankless water heater experts. Not only do you receive the benefit of our expertise, you can also be sure of a level of service that is second-to-none.
Are You on the Fence About Going Tankless?
1. You may be eligible for a tax credit of up to $1,500 for your new tankless system.
2. PLUS up to $300 UTILITY REBATES! Check with your utility company for eligibility.
3. The best warranties in the industry.
4. Great, on-time service and FREE estimates.
Some of the Benefits of Tankless Water Heaters:
Endless hot water
Energy savings
Space saving
Tax credits
Tankless water heaters last on average twice as long as tank type water heaters
What They Can Do For You:
Tankless water heaters give you endless hot water, heating the water only as it is needed. There can be energy savings from not having to heat water that doesn't end up being used (because its not sitting in a tank waiting for you to use it), and for homes with limited space, the extra room provided by going "tankless" can be a real bonus.
If you're interested in a new tankless water heating system for your home or business, contact ABT Plumbing today for your FREE on site quote 530-272-9120.
Tankless Water Heater Experts
It is absolutely essential that your new tankless water heating system is correctly sized and installed for the needs of your home, family and lifestyle. So it's important that you speak with a plumber with the experience of installing over 100 tankless water heater systems in the Nevada and Placer County area. We can help you choose the right system that will give you endless hot water both conveniently and efficiently.  We'll also service your existing tankless water heater!
Noritz, Rinnai, Takagi, Aquastar, Myson, Rheem Ruud, Poloma, Bradford White.